Growing Smiles in Floral Vale is one of the area's most respected pediatric dental practices of its kind.
Dr. Radin, Dr. Levine and their staff provide a warm welcoming environment for children and their parents.
Your child's beautiful smile begins here!
Dentistry for Children
Welcome to Growing Smiles in Floral Vale located in Yardley, PA situated in beautiful Bucks County, Pennsylvania. Dr. Sheryl Radin and her son Dr. Ross Levine are proud to offer a very personalized approach in treating children. Dr. Radin and Dr. Levine completed two years of specialty training after dental school in order to specialize in the treatment of children. Dr. Radin and Dr. Levine are also highly trained and qualified to provide premium dental care for children with special needs.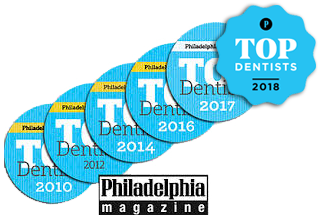 Your Childs Dental Health
The lively team here at Growing Smiles is committed to creating a comfortable, enjoyable environment that makes your child look forward to each visit. We allocate a generous amount of time for each visit so we can carefully examine your child's teeth, answer all of your questions and help promote a lifelong healthy smile for your child.
Our newly renovated office is also committed to the environment. Our countertops and bathroom floors are made from recycled glass, the wood that covers the reception desk is made from recycled wood, and the ceiling insulation is made from old blue jeans! We also donated the toilets from our previous office to Habitat for Humanity of Bucks County. The use of digital X-rays, both intra-oral and Panorex, reduces waste and extends our dedication to being environmentally friendly.